New: Hermle C650
---
New: NTX 1000
---
New: Versa 645 Fehlmann in 2019
---
3D Measuring device Mitutoyo STRATO - Apex 574
---
New Lasermark Minelli Compakt 400L


Fast and economic system for labelling/marking workpieces.
Laser type Fiberlaser. Label field 350 x 350 mm.
Wide diversity of markable materials.
---
Our topmoderne Hermle C42 has arrived.
---
Boeing 777-300ER
Congratulations to the Swiss for the new Boeing 777-300.
The Sollberger AG is very proud of the many products of our company
here are on board.
We wish all passengers and the Swiss cabin crew a pleasant stay in this
new aircraft.
Swiss: www.swiss.com
---
Company trip to Hermle
On December 9, 2015 visited all employees/inside of Sollberger AG
Hermle production facility in Gosheim (D).
Particularly impressive was the tour through the production.
The processing of the individual components to the assembly of complete machines.

Of course, we could also have a C42 (5-axis machining center)
with RS2 robot cell how from February 2016 our house is visible.

Provided by Hermle. www.hermle.de
---
New: Hermle C42 with RS2 robot cell



From February 2016, our new 5-axis machining center is in operation.
Travel: 800 x 800 x 550 mm.
We also have the RS2 robot cell for pallets and item placement.

---
New laser marking station
Since July 2015, we can label/mark workpieces with our new
laser labelling system VectorMark Compact VMC1 from Trumpf.

Source image: Trumpf Laser
---
ISO 9001 audit successfully passed


ISO 9001-certificate
In mid-July 2015, we achieved ISO 9001:2008 certification
for quality management.
---
The maiden flight!
The maiden flight of the Pilatus PC-24 was on 11th May, 2015 at 10:00 clock.
The PC-24 took off from Buochs airfield and flew for 55 minutes over central Switzerland.

Congratulations to Sollberger's customer Pilatus.
Source image: Pilatus Aircraft Ltd.
---
Solar Impuls 2
Currently the Solar Impulse 2 is in China. 6/12 of world
circumnavigation stages have been completed.
We wish them a good flight and good weather.

Source image: Solarimpulse. www.solarimpulse.com
---
Euromold 25-28/11/2014
World Fair EuroMold: The World Fair for Moldmaking
and Tooling, Design and Application Development
celebrates 21 years of consistent development and
expansion of the fair. It is a unique platform for the
entire process chain "From Idea to Series Production".

Source images: Euromold

---
AMB Stuttgart 16-20/9/2014
AMB - International Exhibition for Metalworking —
is widely deemed the most important fair in the even
years and is among the top 5 worldwide in this industry.
More than 1,300 exhibitors from almost 30 countries will
present the latest developments in machine tools,
precision tools and associated peripherals for metal
cutting. The AMB is the industry highlight of
2014 - in the middle of Europe's leading high-tech region.

Source images: AMB Stuttgart
---
Congratulations
It's the brand-new PC-24! We are delighted with the masterpiece
that Pilatus Aircraft Ltd has created and are very proud to have
contributed a small piece to the mosaic.
Source images: Pilatus Aircraft Ltd.


---
New Products
Available at www.outdoorwerk.ch
---
Open House at Chiron
This week we visited the Chiron factory in Tuttlingen (D).
It was a very successful event, and very impressive to
see the new machines in "Action". Thank you very much.

Solar Impulse 2
We are proud to have produced various titanium components
for Bertrand Piccard "Solar Impulse 2" – a new solar aircraft.
Our titanium parts form an important part of the chassis and
are fitted with other carbon components.

Source image: Provided by Solar Impulse www.solarimpulse.com
---
New 3D-Measuring machine Mitutoyo Euro- C-A574 Apex




We deployes this 3D measuring machine in January 2014.
---
New tool measurement system in operation


---
Visit to Wold Medtech 2013 in Luzern
Am Donnerstag besuchten wir die Medizinal-Messe in Luzern. Besonders interessant
waren die 3D-Drucker der neusten Generation. Auf denen komplexe, geometrische
Formen hergestellt werden können.
---
The Bolstrasse 7 proberty event
In mid-September, we organised an event at our Bolstrasse location.
Besides fine food, we offered various demonstrations e.g. fire starting,
knives with convex blades and a demonstration of the most efficient travel
stove in the world. All designed by Outdoorwerk GmbH, and co-developed
and assembled by Sollberger AG.
---
Unser ultra-modern milling and turning centre has arrived

---
Ultra-modern milling and turning centre deployed August 2013



From August 2013, this ultra-modern milling and turning centre
is available for our customer's jobs.

---
Visit to Aircraft EXPO 2013


On April 10, 2013 our sales force flew to Hamburg and visited some customers
at the exhibition. The very latest aircraft from Airbus and Boeing were particularly fascinating.

---
Sales force driving electric-Smart cars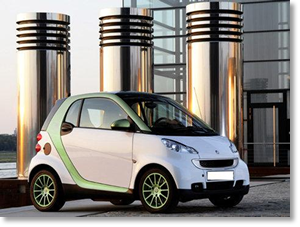 Since December 2012, our sales force are driving electric Smart
cars, because the environment is important to us.
---
We milled various titanium components for Alinghi Made in Switzerland.
New: NTX 1000